Well, I also had lunch with friends and wrote some stuff. But part of the day involved popping over to the Container Store and picking up these: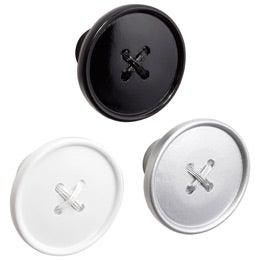 Button hooks from the Container Store
And screwing them into my wall to do this:
A place to hang my hats.
Yes, hats, plural. Yes, I have nine hats (two on one hook, there.) No, I don't regret a single one of these. Floral fedoras!
…have I mentioned my thing about floral fedoras? Should I be explaining how awesome Capital Scandal is and why I have this imperative to have fedoras?
Maybe later.
LOOK, HATS.